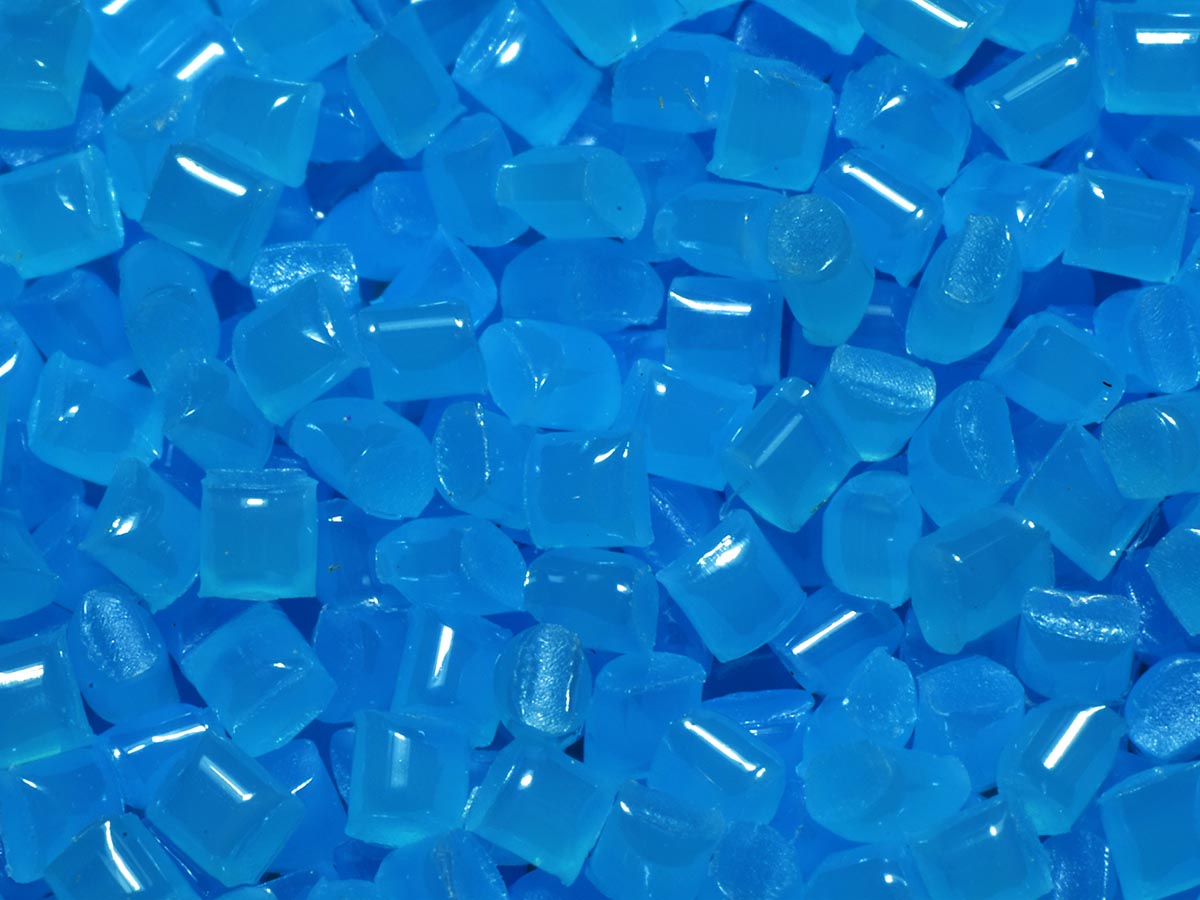 POLYCARBONATE DEFLASHING AND DEBURRING MEDIA
Maxi-Strength/Cylindrical Plastic/Blast Cleaning Media
Type: Engineered Plastic | Shape: Cylindrical | Color: Blue
» Deflashing rubber and plastic parts
» Deburring of metals
SPECIFICATIONS
Part Designation
Inches
Length x Width x Diagonal
Millimeters
Length x Width x Diagonal
BT – 60
.060 x .060 x .085
1.52 x 1.52 x 2.15
BT – 45
.045 x .045 x .063
1.14 x 1.14 x 1.61
BT – 38
.038 x .038 x .054
0.96 x 0.96 x 1.35
BT – 30
.030 x .030 x .042
0.76 x 0.76 x 1.07
BT – 20
.020 X .020 X .028
0.50 x 0.50 x 0.72
Sizing specification: Minimum 99.0% +/- 0.005 in. (0.127mm) of target cylinder height & diameter
FEATURES AND BENEFITS
Non-abrasive, cylindrical design provides excellent deflashing results on thermoset parts and excellent deburring characteristics on machined die-cast part.
Polycarbonate media is economical; ideal for replacing agricultural media while reducing finishing costs
Polycarbonate media is clean and dust-free, creates a healthier and safer work environment.
Special compounding results in longevity and cost savings.
High-density composition can significantly shorten cycle time resulting in lower finishing costs.
Unique composition leaves no residue and eliminates costly post cleaning operations.
Exact sizing eliminates lodging in slots and holes and lowers inspection expenses.
Is used effectively in both air-blast and wheel-blast machinery eliminating the need to stock different media.