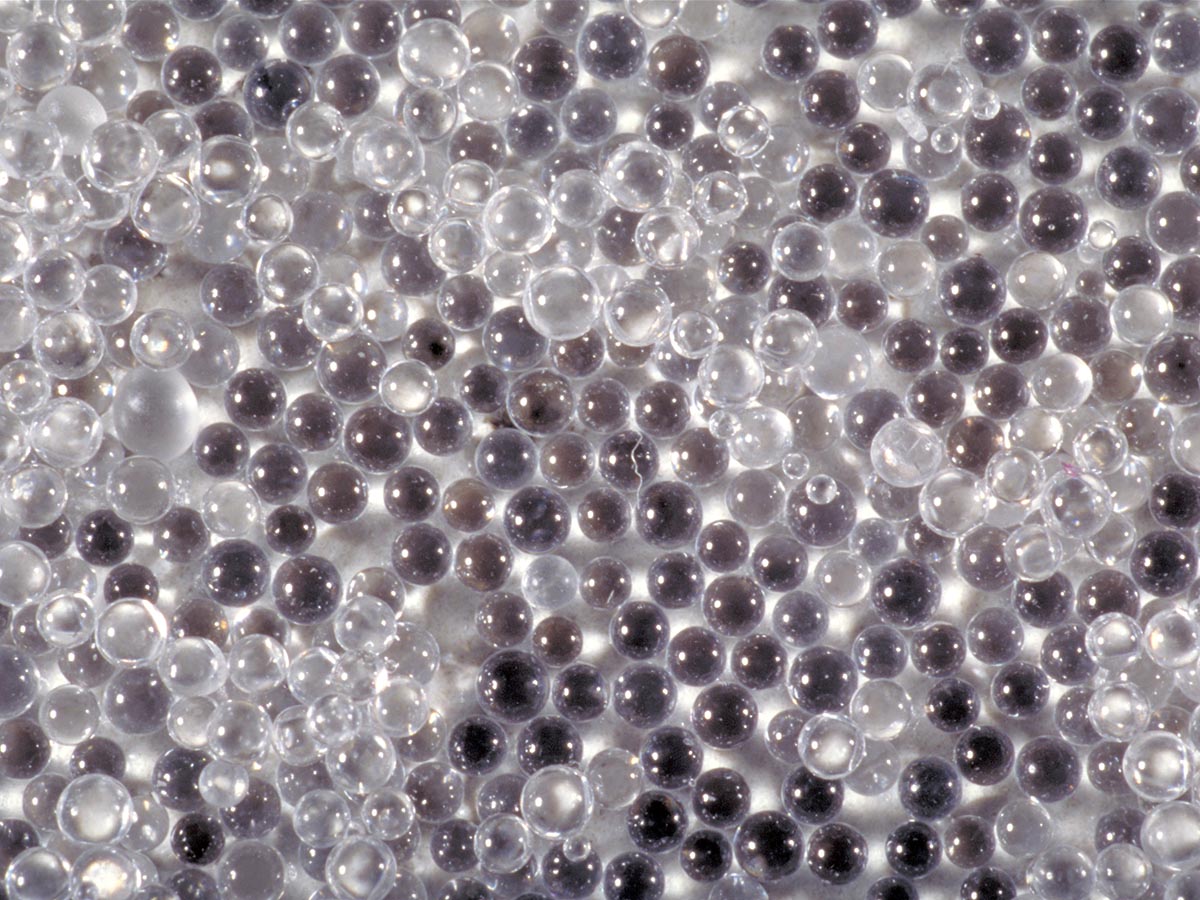 SPHERE SHOT®
Spherical Polystyrene Blast Cleaning Media
Type: Engineered Plastic | Shape: Spherical
» Deflashing sensitive electronic components or delicate rubber parts
» Deflashing of delicate plastic parts
SPECIFICATIONS
| | | | |
| --- | --- | --- | --- |
| Part Designation | Sieve Size | Inches | Millimeters |
| PB-1 | 18/30 | .039/.024 | 0.99/0.61 |
| PB-2 | 30/45 | .024/.014 | 0.61/0.36 |
| PB-2.5 | 35/45 | .020/.014 | 0.50/0.36 |
| PB-3 | 45/100 | .014/.006 | 0.36/0.15 |
| PB-4 | 60/100 | .010/.006 | 0.25/0.15 |
• Sizing specification: Minimum 99.0% +/-0.005in. (0.127mm) of target size range
• Due to physical characteristics, certain atmospheric conditions may cause extra levels of static cling or clumping
• Anti-Static solutions are available from Maxi-Blast
FEATURES AND BENEFITS
Non-abrasive, spherical design provides excellent results when deflashing sensitive electronic components or delicate rubber parts.
Exact sizing eliminates lodging in slots and holes and lowers inspection expenses.
Unique composition leaves no residue and eliminates costly part cleaning operations.
Polystyrene bead is clean and dust free, creating a healthier and safer work environment.
Polystyrene bead is non-toxic and poses no silicosis hazards to workers.
Offers very effective deflashing of gold-plated leads while not harming the plating.