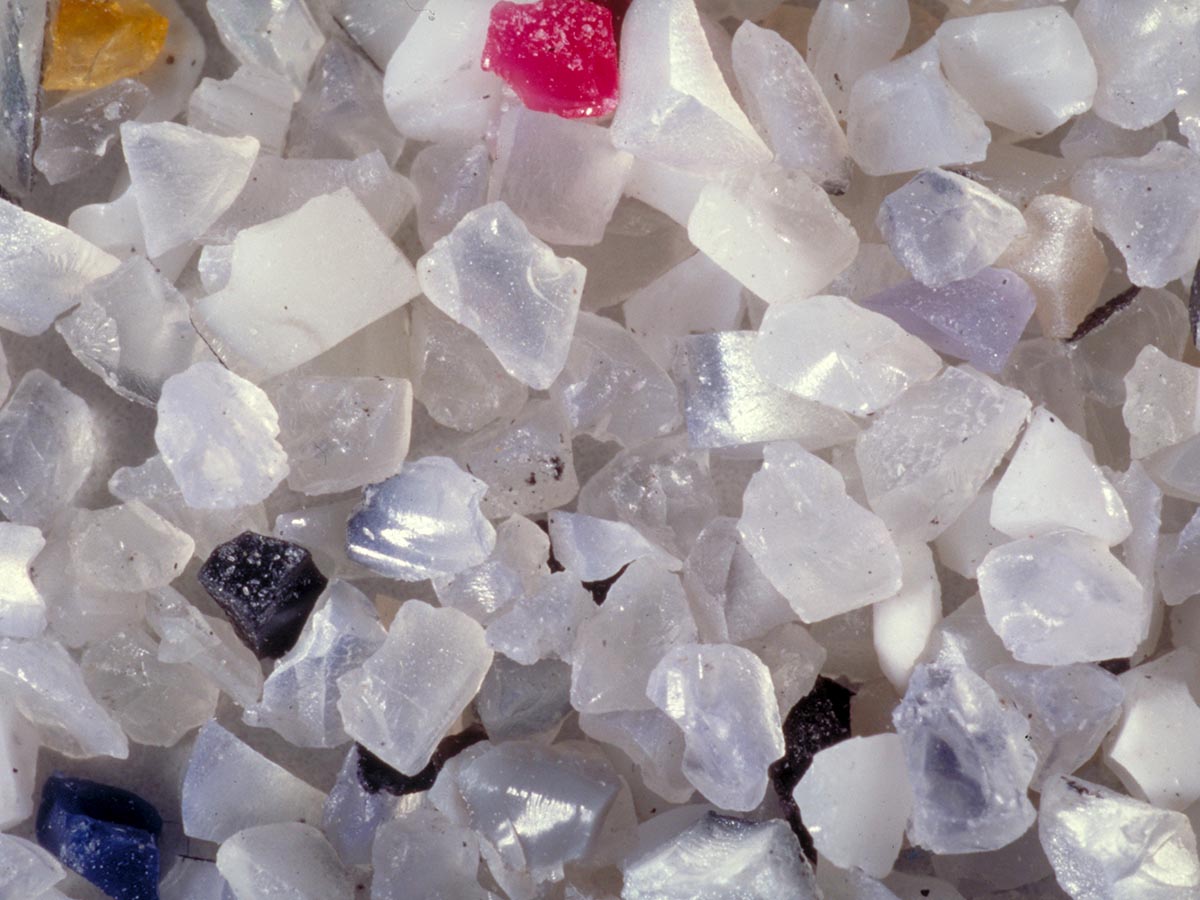 Soft Grade Granulated
Plastic Blast Cleaning Media
Type: Granulated Plastic | Shape: Irregular | Mohs: 3.0
» Cleaning aluminum molds and tooling
» Deflashing plated inserts on connectors and electronic components
SPECIFICATIONS
| | | | |
| --- | --- | --- | --- |
| Part Designation | Sieve Size | Inches | Millimeters |
| EG-1 | 12/16 | .066 – .047 | 1.68 – 1.19 |
| EG-1.5 | 16/20 | .047 – .033 | 1.19 – 0.84 |
| EG-2 | 20/30 | .033 – .023 | 0.84 – 0.58 |
| EG-3 | 30/40 | .023 – .017 | 0.58 – 0.42 |
| EG-4 | 40/60 | .017 – .010 | 0.42 – 0.25 |
| EG-5 | 60/100 | .010 – .006 | 0.25 – 0.15 |
Irregular Shapes May Yield Up To 15 Percent Size Deviation
3.0 Mohs Hardness; 1.15 – 1.25 Specific Gravity
Packaging – 275 Pound Drums or 55 Pound Boxes
FEATURES AND BENEFITS
Produces far less dust than walnut shells or glass bead allowing for a clean, easily visible work atmosphere.
Media is treated with anti-static solution which reduces dust, static, and keeps parts cleaner.
Available in 6 distinct sizes eliminating lodging problems and damage to parts.
Leaves no residue deposits eliminating costly and time-consuming post-washing or other treatment of parts.
Sharp, granular edges produce quick cleaning action in less time, saving money.
Media is non-toxic and produces no silicosis hazards contributing to a safer work environment.
COMMON APPLICATIONS
Deflashing DIPS, SIPS, axial and radial lead electronic components.
Deflashing plated inserts on connectors.
Stripping automobile bodies and components.
Stripping and cleaning composite materials.
Cleaning aluminum molds and tooling without abrasion.